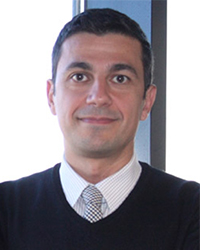 Associate Research Professor
Research Areas:
Network Design
Risk Management
Visibility and Traceability
Selected Publications:
Urciuoli, L. (2016). What are the causes of transport insecurity? Results from a survey with transport operators. Transport Policy, 47, 189-202.
Urciuoli, L., Mohanty, S., Hintsa, J., & Boekesteijn, G. E. (2014). The resilience of energy supply chains: a multiple case study approach on oil and gas supply chains to Europe. Supply Chain Management: An International Journal, 19(1), 46-63. Urciuoli, L. (2011). Investing in transport security solutions: using the quantitative risk assessment (QRA) approach. International Journal of Risk Assessment and Management, 15(4), 275-298.
Teaching:
Supply Chain Network Design
Supply Chain Risk Management and Security