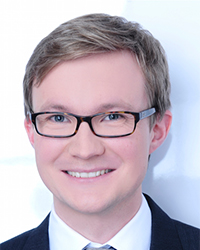 Research Associate, MIT Center for Transportation and Logistics Director, MIT Megacity Logistics Lab
Research Areas:
Last-mile Distribution Network Design and Planning
Network Optimization, Simulation, and Visualization
Urban Freight Policy and Best Practices
Logistics Big Data Analysis
Selected Publications:
Winkenbach, M., Kleindorfer, P. R. & Spinler, S., 2015. Enabling Urban Logistics Services at La Poste through Multi-Echelon Location-Routing. Transportation Science.
Winkenbach, M., Roset, A. & Spinler, S., 2016 (in press). Strategic Re-design of Urban Mail and Parcel Networks at La Poste. Interfaces.
Winkenbach, M. & Merchan, D. E., 2015. Guest Voices: Delivery Companies are Redefining the Last Mile in Crowded Cities. The Wall Street Journal, 15 December.