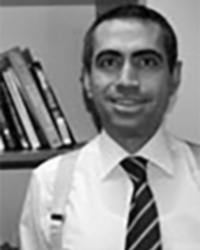 Professor of SCM at the MIT-Zaragoza International Logistics Program

Research Affiliate at the MIT Center for Transportation and Logistics
Research Areas: 
Inventory Management
Game Theory
Contract Design
Behavioral OM
Supply Chain Risk Management
Selected Publications:
"Information Reliability in Supply Chains: The Case of Multiple Retailers", published in Production and Operations Management, online in August 2015
"Supplier Diversification under Binomial Yield" published in Operations Research Letters, Vol. 36 (5), 2008.
"Coordinated Replenishment Strategies in Inventory/Distribution Systems," with K. Moinzadeh and Y. Zhou, Management Science, Vol. 53 (2), 293-307, 2007.
Teaching: 
Analytical Methods
Inventory Management
Supply Chain Management
Revenue Management
Project Management
Simulation