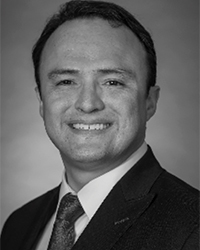 Post Doctoral Associate and Research Leader, CLI Center for Latin American Logistics and Innovation
Research Areas:
Megacities
Sustainability
Strategy
Transportation and Energy
Selected Publications:
Díaz J,. Giraldo N, Flórez D., Mejía C., Rangel V., Huertas J.E. (2016) Determinants of fuel consumption in long distance freight transportation. Working paper.
Huertas J.I., Gomez M.D., Giraldo N., Garzón J. (2015) CO2 Absorbing Capacity of MEA. Journal of chemistry. Volume 2015, Article ID 965015. Hindawi Pub. Corp.
Giraldo, N., Harmand S., Morin C., Huertas J.I. (2015) Experimental study of sessile droplet vaporization. Working paper.
Teaching:
Research Seminar
Professional Project Management (PMP) Basics
Advanced Thermodynamics