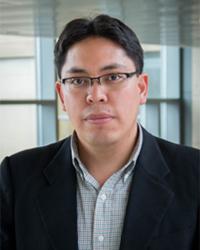 Postdoctoral Associate, MIT Center for Transportation & Logistics 
Research Areas:
Urban logistics
Last-mile distribution
Urban logistics data analytics
Urban distribution network design 
Selected Publications:
Caballero, S., Mora-Vargas, J., Frausto-Solís, J., & González, M. (2014). A Hybrid Simulated Annealing-Genetic Algorithm for Course Time Tabling Problem. International Journal of Recent Technology and Engineering (IJRTE) ), 3(1), 65 – 70.
Caballero, S., Valenzuela, K. & González, E. (2016). Bonafont: Servicing Mexico City. In Reaching 50 Million Nanostores: Retail Distribution in Emerging Megacities. Edited by E. Blanco & J. Fransoo.
Caballero, S., Blanco, E., & Valenzuela, K. (2016) Delivery territory design in highly dense urban areas. Working paper. Winkenbach, M., Caballero S., Merchán, D. & Ponce. E. (2016). A Statistical Analysis Framework for Characterizing Logistics-Critical Areas in Cities. Working paper. 
Teaching:
Statistics
Supply Chain
Lean Manufacturing