Ningbo, China

In 2016 the government of Ningbo, China, signed a strategic cooperation agreement with the Massachusetts Institute of Technology to jointly establish the Ningbo China Institute for Supply Chain Innovation (NISCI), the newest center of MIT-SCALE Network.
NISCI is an independent educational and research institution located in Ningbo, an important port city along the southeast coast of China, an economic center on the south wing of the Yangtze River Delta, and a national comprehensive test area for "The Belt Road" construction.
The Institute's mission is to become an international center of excellence for research and education in logistics and supply chain management after a decade's effort.
NISCI has modeled its master's degree and executive education programs after MIT's curriculum, teaching methods, and evaluation systems in order to foster international supply chain management talent. The Institute has also established industrial alliances to promote enterprise-wide collaborative innovation and enhance the global competitiveness of its corporate partners, building collaborative systems for innovation through deeply-integrated research and teaching.
MIT–Ningbo Supply Chain Management Programs:
1-year residential master's program (NNSCM) leading to a Master of Science (MSc) International Business (Supply Chain Management) degree awarded by the University of Nottingham, and a Global Logistics and Supply Chain Management Certificate, awarded by MIT Global SCALE Network

Part-time 2-year residential program (MNSCM) incorporating the MIT-SCALE Masters in Supply Chain Management program curriculum into a comprehensive MBA program.
Leads to a Master of Business Administration (MBA) awarded by Ningbo University, and a Global Logistics and Supply Chain Management Certificate, awarded by MIT Global SCALE Network

This center also offers:
Executive Education Programs
Research
Ningbo China Institute for Supply Chain Innovation focuses on providing research in Supply Chain Management with the most cutting-edge theoretical methods and industrial practice. The rigorous scientific investigation and case study conducted through the quantitative methodology and qualitative analysis help the team address real-world problems well. With its presence in one of the world's most dynamic economies, NISCI has engaged with a diversified portfolio of cooperate partners. To date, NISCI has initiated two research centers focusing on Air Transport, and Supply Chain Finance.
The Institute's primary research topics include:
Supply Chain Digital Transformation
Air transport and regional economy
Supply Chain finance
Freight transportation
Urban mobility
Global Supply Chain Strategy
Faculty and Researchers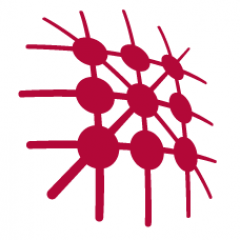 Faculty Openings at NISCI
The Ningbo China Institute for Supply Chain Innovation is currently accepting applications for faculty positions.
Partners
Connect with NISCI on Social Media: