Cambridge MA


The MIT Center for Transportation & Logistics (MIT CTL) is a dynamic solutions-oriented environment where students, faculty, and industry leaders pool their knowledge and experience to advance supply chain education and research.
Part of the MIT School of Engineering, MIT CTL:
Coordinates more than 100 supply chain research efforts across the MIT campus and around the world
Educates students and corporate leaders in the essential principles of supply chain management
Helps organizations increase productivity and decrease their economic and environmental impact
Launched in 1973, MIT CTL has changed the way the world works by innovating essential industries and services through supply chain management. Strategically positioned at the crossroads of technology and business, MIT CTL enables researchers to:
Transform the way urban planners and officials think about transportation systems
Set the foundation for current global practice in airline scheduling and flight operations
Develop more carbon-efficient supply chains to help organizations reduce their environmental footprint
MIT–CTL Supply Chain Management Programs:

Master's programs leading to a Master of Applied Science in Supply Chain Management OR a Master of Engineering in Supply Chain Management awarded by the Massachusetts Institute of Technology, and a Global Logistics and Supply Chain Management Certificate, awarded by MIT Global SCALE Network
10-month residential program (SCMr) and 5-month blended program (SCMb, available to MicroMaster's Credential holders)

This center also offers:
Research
Based in the MIT School of Engineering in Cambridge, USA, MIT CTL maintains extensive ties with other MIT schools.  CTL founded the MIT SCALE global network of affiliated research centers in Asia, Europe, and South America to grow insight on global supply chains and to support and strengthen our efforts at developing and disseminating supply chain expertise around the world.
MIT CTL is distinguished by a strong focus on solving real-world problems, deep domain expertise across geographies, and the resources of a world-leading research institute. More than 75 faculty members from multiple disciplines and an international network of researchers and students collaborate with some 50 corporate partners on MIT CTL's cutting-edge research portfolio. 

CTL's active research lines and labs include:
Read more about CTL's research activities on the center's web site.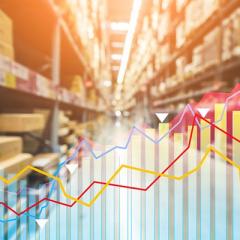 Are Out Of Stock Patterns Predictable?
By Xu (Tony) Li · March 8, 2019

Part of a series that summarizes the research of MIT SCM students and MIT CTL faculty working together to address real-world problems through projects chosen, sponsored by, and carried out in collaboration with multinational corporations.
Faculty & Researchers
Publications
Partners
MIT CTL's Supply Chain Exchange is an active community of companies that share a common goal of leveraging cutting-edge research into competitive advantage. Learn more about benefits to joining the Supply Change Exchange.
Ahold Delhaize

American Industrial Partners

Armada

ATL Advisors

Barcel

Biomarin

BMW

CH Robinson

CHEP

Colgate

Converse

Coyote

 

Dell

CVS Health

DP World

Flex

GlobalTranz

Goodyear

GSK

Hershey's

Intel 

Iron Mountain

Johnson & Johnson

Lenovo

Kinaxis

Llamasoft

Luxottica

Maersk

Matson

Nestle

New Balance

Niagara Bottling

Nordstrom

ORR

P&G 

Roche

Salesforce

Schlumberger

Schneider

Shell

Signet

Starbucks

Uber Technologies

UPS 

USTRANSCOM

Walmart

Waters

Wayfair

Xylem
Connect with CTL on Social Media: