Zaragoza, Spain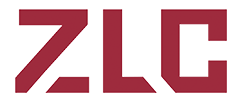 The Zaragoza Logistics Center is a research institute established in 2003 by the Government of Aragon in Spain in partnership with the Massachusetts Institute of Technology and the University of Zaragoza.
Mission
ZLC's mission is to create an international center of excellence for research and education in logistics and supply chain management that actively engages with industry and the public sector to develop and disseminate knowledge. To accomplish its mission, ZLC partnered with the MIT Center for Transportation & Logistics to form the MIT-Zaragoza International Logistics Program, a unique model of collaboration between industry, government and academia. This successful partnership led to the creation of the MIT Global SCALE Network that now spans four continents. In addition, Zaragoza Logistics Center participates in several national and international research and educational initiatives.
In 2008 the Spanish Ministry of Education and Science officially recognized ZLC as a Knowledge Transfer Office (KTO) after ZLC was previously designated the National Center of Excellence for research in the area of logistics and supply chain management, CNC LOGISTICA, in 2006. This latest recognition puts ZLC in a leading role to define and coordinate research, development and innovation initiatives across Spain in logistics and supply chain management.
MIT–Zaragoza Supply Chain Management Programs:

Master's programs leading to a Master of Engineering in Logistics & Supply Chain Management awarded by the University of Zaragoza, and a Global Logistics and Supply Chain Management Certificate, awarded by MIT Global SCALE Network:

This center also offers:
ZLC has deployed a system on Technology Watch and Competitive Intelligence certified by AENOR (Spanish Standarization body) according to the UNE 166.006:2011. This system allows ZLC to observe new trends in logistics and supply chain management, as well as knowledge transfer for stakeholders.
ZLC has the continued support of local saving banks Ibercaja and CAI and the European Social Fund in its activities.
In late 2018 the ZLC campus moved to a new facility in the Dinamiza Business Park, designed as a window into the future for Zaragoza, in a unique area that operates as the city's economic and leisure hub. Near the city centre, it occupies a strategic location by the AVE high-speed train station and the main road network, with a connection to the Airport.
Research
A core purpose of the Zaragoza Logistics Center (ZLC) is to integrate supply chain management into the business enterprise. The research program is aligned to ZLC's mission of focusing on enhancing economic growth and competitiveness through innovation. The partnership between MIT, Aragón's regional university and government, and industry partners serves as model for closer cooperation between industry, public administration, and academia in funding research and using the knowledge transfer accumulated to rapidly reap commercial rewards.
To this end ZLC has developed 150+ R&D collaborative projects with regional, national and European industry focused on logistics and SCM, becoming the 1st entity in number of European research projects on logistics in Spain. ZLC.

Our core R&D areas are the following:
Advanced Inventory Management
Healthcare Operations
Resilience, SC Security & Risk Management
Supply Chain Digitalization
Supply Chain & Finance
Sustainable Networks
Transport Networks & Urban Mobility
Manufacturing & Logistics Analytics

Read more about ZLC's research and publications on the center's web site.

ZLC's programs are built on a strong network of people dedicated to generating top logistics and supply chain professionals. Therefore, our team has a culturally diverse faculty and researchers educated at some of the most prestigious universities from around the world. They also have extensive industry experience ranging from start-up companies to multinationals in a variety of industries, such as manufacturing, transportation, banking, consulting, and technology.
Faculty & Researchers
Partners
Connect with ZLC on Social Media: