Master's and Graduate Certificate students from all six global SCALE Network centers came together in Cambridge, MA in January for SCALE Connect 2020. Over the course of three weeks, the 175 students from 45+ countries worked in cross-center teams to solve supply chain challenges, participated in intensive Python and Llamasoft courses, learned cross-cultural communication and networking skills, went on site visits to Boston-area companies, and heard from a broad range of industry leaders who appeared as part of the event's Speaker Series. 
SCALE Connect culminated in Research Expo, where students presented the capstone or thesis research projects they're working on as part of their degree programs. An audience of ~150 industry professionals visited each project poster display, spoke with students about the details of the research, and voted for best project. Cash prizes sponsored by the Institute for Supply Management (ISM) were awarded, with one team from each center receiving an honorable mention. Master's candidates Sneha James and Isabella Roque from the Zaragoza Logistics Center took home the Grand Prize for their project "E-commerce Sales Forecasting Leveraging Sentiment Analysis."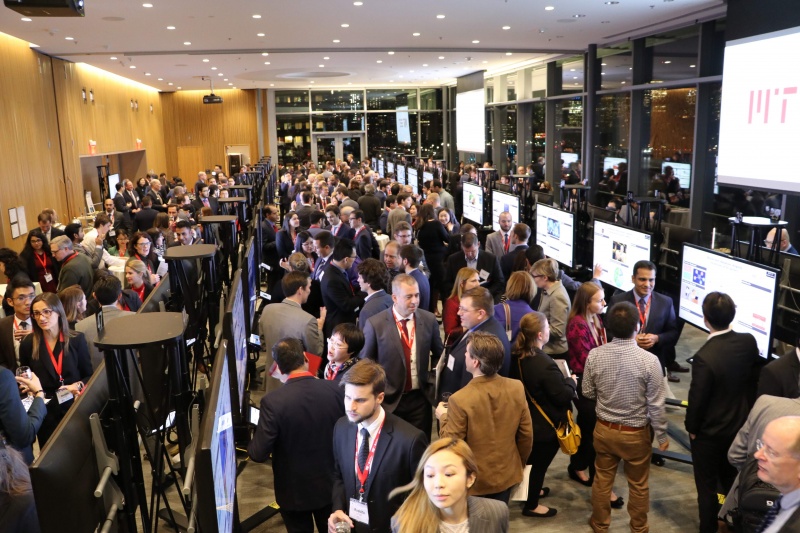 Students present their research projects to industry professionals during the MIT SCALE Supply Chain Research Expo held on January 29, 2020.